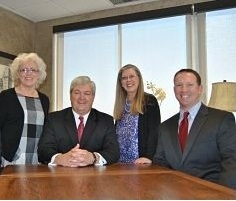 Welcome to CFH Financial Services, Inc.


CFH Financial Services, Inc. is a comprehensive, independent financial planning firm. Founded in 1970 as an insurance practice, we have since grown into a full-service financial services provider.
At CFH Financial, we pride ourselves in offering our clients a high level of very personalized service, a comprehensive financial outlook, and a sound approach to money management.
Our values and our dedication to planning provide a foundation of strength and a tradition of trust. Our commitment is to live our values and keep our promises.
What sets us apart: In all that we do, we strive to provide a level of service above and beyond that which you've ever experienced. Call today to see how we can help you.